Posted on

09 Apr 2015

9:09 am
For anyone visiting Corbett National Park, capturing some awesome pictures of the wildlife and the natural beauty of the place easily tops the wish list. After all we live in an era where everyone is busy playing one-upmanship as to who can more frequently update their timelines on social media with memorable photos. Photos that are unique, tell a story and ones that are rare. Now unless you are in Corbett, you can't get yourself clicked, take selfies with that smug smile on your face and with that rare animal in the background! As for images of this stunning place, you can even get it from your friends. But the satisfaction of uploading photos that are yours, that you have yourself taken while savoring that moment when you clicked the photo is an entirely different thing. Also, through these photos you can relive every moment you have spent at the park. But the problem, especially if you are not a professional photographer, is you may not know what to capture and how to capture the things that you find interesting. So lets us discuss in detail how to snap away amazing photography of the wildlife in the park.
First Ask the Question: Why Choose Corbett National Park
Among the best national parks in the country, the park is home to no less 586 species of resident and migratory birds making it a favorite haunt of birders. Look up in the sky or at a tree branch and you may sight a crested serpent eagle, blossom-headed parakeet and the red junglefowl. Then there are 33 species of reptiles, with the crocodiles and gharials being the important ones. Of course it goes without saying that the Bengal tiger is the top dog in the park and if you are lucky enough it may bless you with its presence. Mammals that you can expect to see at the park include barking deer, sambar deer, hog deer, chital, sloth and Himalayan black bears.
The flora of the park is equally colorful and transforms the place into a paradise where you forget all your worries and get a new lease of life. For the record, 488 plant species have been recorded in the park.
What Are The Things That You Must be On the Lookout For?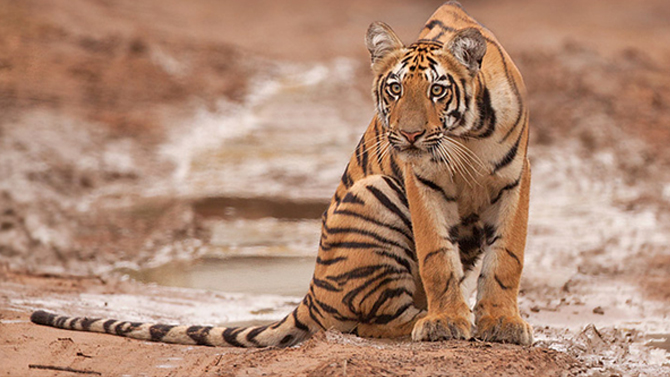 If you take the pain of asking people what are their plans when they reach Corbett, they will invariably reply that capturing the mighty Bengal tiger is their main agenda. If you prod them a little more, you will realize that they are not very sure what they want to do next. In fact they expect the situation to decide their future course of action, like if a bear appears suddenly in front of them, they will take its snapshots. But what about being a little bit more proactive, like deciding what and where you want to capture, and how? It could do you no harm and be great fun. Here is what you can do.
– Check out with the forest officials where the moody crocodile can be found basking in the sun; better even if you can get the time. If you manage to get its photo taken, it would feel no less than a great victory.
– Don't waste the sunset lazing away at the lodge; instead be active as it is the best time to spot a wood owl sitting on a tree branch or a hog deer trudging slowly in the lowlands. The fading sun in the horizon and the golden-hued sky would just make a great background for the click.
– Go after the crested kingfisher; yes, you heard it right. With a little bit of luck and enterprise, you may find this magnificent creature hunting fish in a lake or river inside the park.
– The deer has to be the most underrated animal of the park, but don't they look cute and serene grazing in the grasslands. These harmless creatures usually graze in herds but occasionally may decide to go for a lonely stroll or a private session in the grass. You can snap many memorable photos of this animal in various moods and places.
– As already mentioned, the park is a birders paradise. So make a list of the birds found in the park and where they can be spotted. And once you have decided upon the perfect place to catch them in flight or going about their daily routine, get ready form for some memorable clicks. Birds that must be on your radar include the blossom-headed parakeet and the red junglefowl.
Great Photography is Also As Much About Expert Camera Handling. Here Are Some Tips As to How to Go About it:A good photographer is one who starts early, because a lot of actions takes places in the morning and you can't afford to miss them. Remember, animals are early risers!
– If you are focusing on birds, the best place to head to is Sitabani and Kumeria forest as the avifauna, which includes both native and migratory birds, here would fascinate you.
– If you are capturing some action that is taking place very quickly, slow down the shutter speed.
– Lighting is a very sensitive element when you are taking photos; the recommended technique is to take snaps with the sun on top of you.
– To bring variety to the photos and to aptly capture the moment, use different camera angles instead of being satisfied with a single snap. Also, people's taste seems to keep fluctuating, so having additional photos is a safe bet.
– If you are capturing a landscape, stick with landscape as they tend to best capture the mood and the situation. To give more vitality and energy to the images, you may increase the sharpness. Also ensure that your photos have enough depth.
– Once you have identified a subject, don't get distracted by petty details.
– Adjust the polarizing filter in case you are looking to increase contrast.
– Use of flash is a strict no-no inside the park, because it distracts the animals and could agitate them. So take that into account when you arrive here.
– Finally, remember the safety instructions that have been laid down by the park authorities. Also, respect the animals and you are guaranteed of a great time!!
Best Time for Photography in Corbett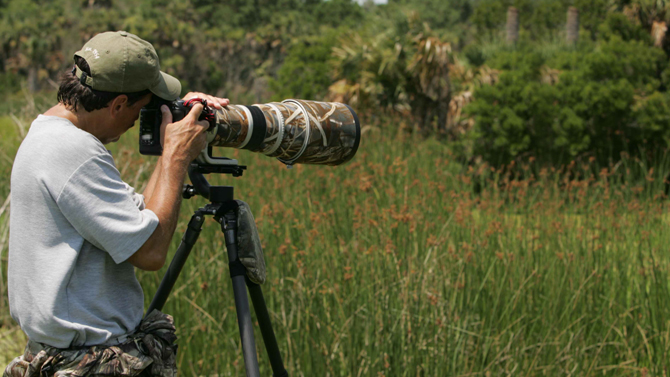 There is no hard and fast rule that applies to deciding when is the best time to take photographs at the park; it is because from a photographic perspective, what animal you have in mind will to a large extent determine the best time. For example if capturing the big cats is your aim, then April to mid June is the best time. But if birds have a fascination for you, you better come here between December end and March end as during this time of the year the park is riot of colors as it if flocked by many species of migratory birds; and this to go with the more than 500 species of native birds observed here. The best spot for catching a bird in your camera is the Ramganga reservoir.