Posted on

23 Jul 2018

9:25 am
A male elephant estimated to be around 20-25 years old was found dead in the Corbett Tiger Reserve in Uttarakhand. The body of the male tusker was spotted by a patrolling forest guard in the Dhikala Zone on Sunday, July 22 at around 1pm. It has been suspected that the death of this pachyderm might have taken place four days ago which was assumed by looking at the condition in which the elephant was found.
The officers along with the veterinarians reached the site, for conducting the post-mortem examination. Once it was done under the supervision of the dept officials, the body was buried. "The post-mortem is going on to ascertain the cause of the death. We can say nothing till the report arrives" said by Amit Verma, Deputy Director of the Corbett Tiger Reserve.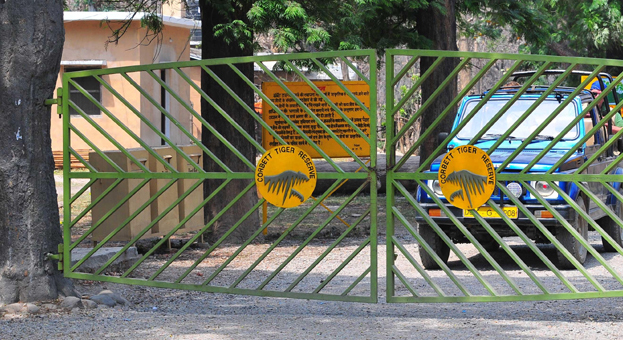 However, it is suspected that elephant might have died due to electrocution. A branch of a tree had fallen on an overhead high tension power line due to which the power line was hanging low. It is assumed that the elephant might have come in contact with the tension line which led to his death as no injury marks were found on the body ruling out chances of intra-species fighting. Anyway, the final cause will be revealed once the report of the post-mortem is out.
This wasn't the first time that an incident took place in a protected area. Similar incidents were noticed in the year 2014, when a dead body of an elephant was found in Jhirna Zone of Corbett. Forest officials claimed that the cause of the death could be elephant falling from a hill of the Corbett National Park. Again, in August 2017, a carcass of a female elephant was found in Dhela range of Corbett, and last month a 10-year old elephant was found dead in CTR as well.