Posted on

15 Jul 2015

11:27 am
Planning a trip to explore nature and wildlife but don't have any idea about which place to choose? Bequeathed with affluent flora and fauna, Corbett National Park in Uttarakhand can be an ultimate choice for you for myriad reasons. Here are some of the major situations that may lead you to opt for this picturesque wildlife heaven. If you can relate yourself with any of the below-mentioned situations, you can choose Corbett as your next travel destinations:
1. Because you love wildlife photography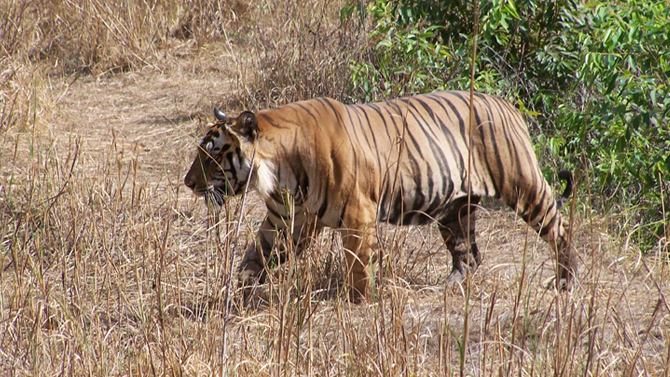 You are a lover of wildlife photography and searching a perfect place to quench your thirst of capturing or shooting (obviously with camera) wild animals. Corbett can become an end of your pursuit as it is teeming with exotic flora and fauna species that put forward excellent opportunities to the travelers who are fanatic of wildlife photography. Just think of a tiger meandering in the woods and you are encapsulating the image in your camera. Wonder how enthralling and gratifying that experience would be…
2. Because you want to spend memorable 'we time'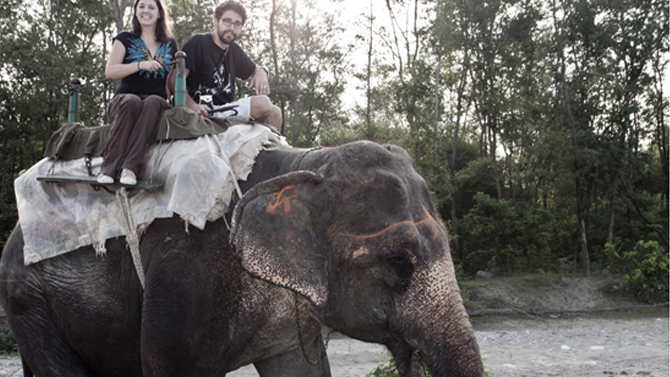 You are yearning to spend a romantic trip with your beloved in order to express your love and seize unforgettable moments of togetherness. Corbett has- serene environs, pleasant chirping of birds, and lovely sights of woods and wild; in short all the ingredients that make up for a romantic time together. The lush and cozy accommodation options in Corbett add on to the romance of the tour. Why to wait? Take out the time together at a place where there will be you, your love and nature's beauty!
3. Because you need a spot to hangout with your buddies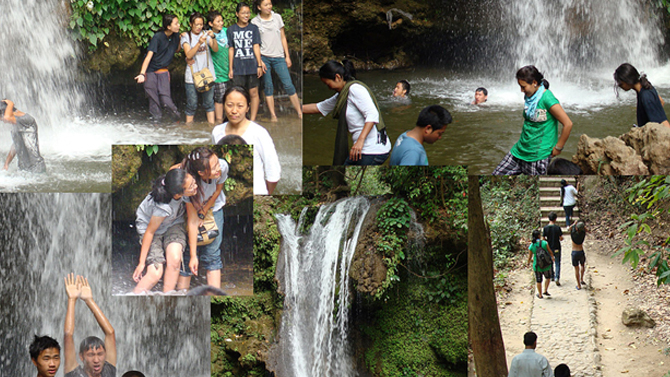 You and your amigos are searching for a hidey-hole to have fun. All those clubs, bars, hill stations, seem to be old ideas as you people are bored of repeating the same hangout plans. Corbett can prove to be a unique and gratifying vacation option for you and your companions. Offering picturesque vistas in the midst of pleasant tranquility, the park renders galvanizing views of wild animals paving a way for a memorable trip.
4. Because you want to relish quality time with family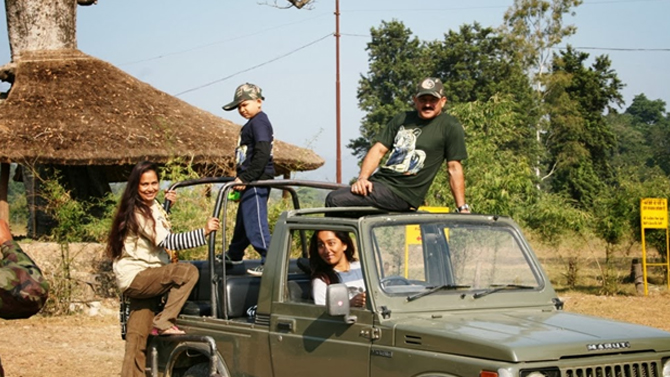 It's been long since you have spend holidays with your family. Now, you are planning to take your family to a trip but clueless about the destination to choose. In such case, Corbett National Park can prove to be perfect spot to enjoy sweet time with family. Quietude of the surroundings and enthralling sight of wild animals and woods will render utter pleasure to you and your family. Enjoying wildlife safari with family in Corbett can be a great way to explore the verdant forests of the park along with treasuring bag full of wonderful trip experience with your close ones.
5. Because it's the time for a corporate outing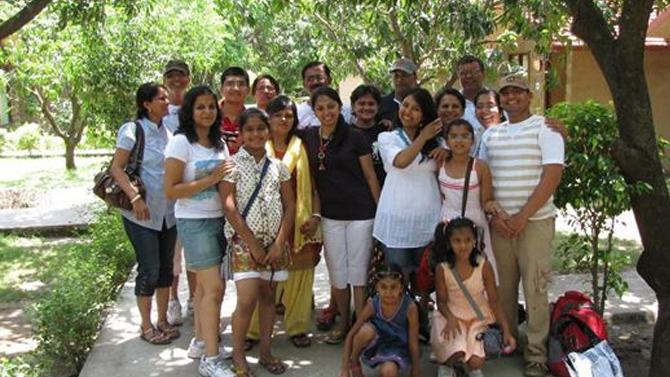 Your colleagues are thinking of a hideout from the hectic work pressure and want to spend a vacation at a serene place. Corbett emerges as an option just what the doctor ordered. You can enjoy several corporate activities including various team building games to enhance the understanding and acquaintance among the employees and management. The sights of wildlife and a sense of serenity provides perfect environment for employees to gel up with each other.
6. Because you are an adrenaline junkie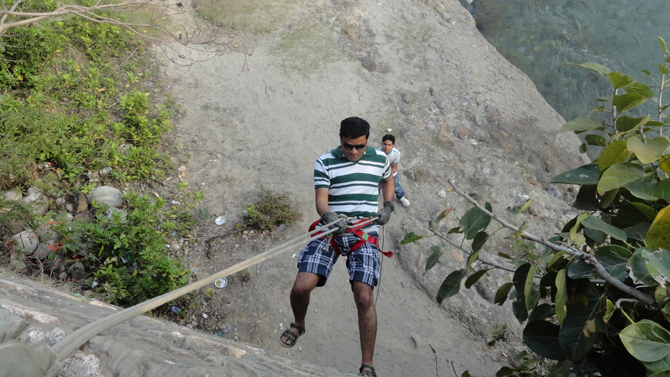 Those spiritual journeys, heritage explorations and all do not go with your image. Perhaps you like all these tours too but the core of your heart beats for adventures. You may get surprised to know that other than offering opportunity to savor wilderness, Corbett is also an epicenter for sundry adventure activities. Some of the major adventure activities in and around the park that can excite your nerves are rock climbing, river crossing, paragliding, etc.
7. Because you are in a search of an inspiration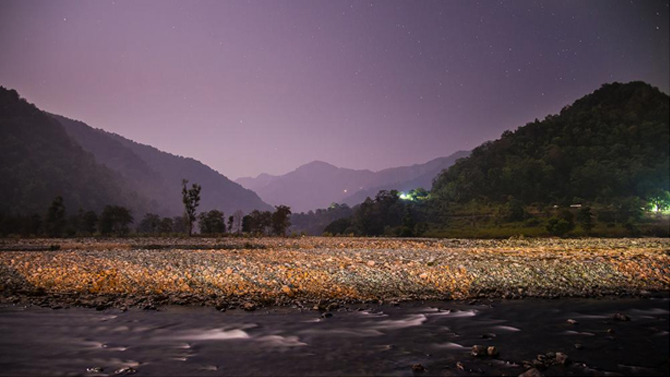 You are a creative soul craving for inspiration. You want an escape from the rush of city life to attain peace of mind and concentrate on your artistic work. What can be a hideout better than the calm woods of Corbett exhibiting nature at its best? You can quench your thirst of innovation in the midst of tranquility and nature's exquisiteness. The environs of the park are perfect to bring the best from you.
8. Because you are in quest of luxury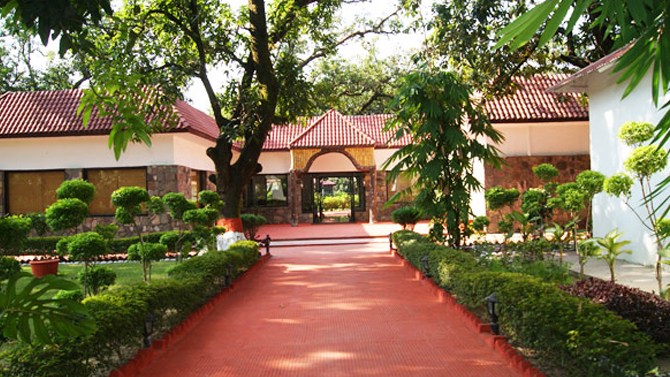 You are a typical laidback person and want to enjoy a luxurious vacation in the lap of nature. The resorts in and around Corbett offer luxurious stay to the guests. These resorts are set in the middle of scenic panoramas that reflect nature's beauty in an exemplary way. You can enjoy safari in the forests of the park in luxury- in canter, on elephant or in jeep, whatever way you like the most.
Feeling any of the above cases similar to yours? Then plan a trip to Corbett and snuff out your craving…