Posted on

20 Jun 2012

9:06 am
Are you a wildlife lover? If yes, then what are you waiting for? Pack your bags , move ahead for an adventurous trip now. First of all decide which national park you would like to explore. You can research online about the destination. Before planning just clear some points like are you going on an adventure with your kids, for that you have to be very careful. Make sure that your kids should have an identity card with them, so that even if they get lost you can reach them. Also, go over with them on what to do in case of an emergency.
Plan your trip: Are you ready to go?
– Gather all the information about the place before leaving for a trip, like you can carry a map with you.
– Budgeting your trip –Like most vacations, a trip to a national park can be as frugal as you like.
– Getting in-Make prior bookings to avoid any inconvenience further. The expense may range from free to 300 bucks. You can buy a pass, which will get you and your group members for 1 year into any national parks, if you are a regular visitor.
– Sleeping: You can make a reservation to camp in national parks via tour operators or you can reach to the help desk for any inquiries and ask for a reservation near by that place.
– Eating: If you have any package? Then people don't face any problem or else you can get paid food which is quite affordable for anyone.
– Entertainment: What else can be more entertaining than this place-exploring wildlife sanctuaries, getting on a toy train, feeding animals, which is a total enjoyable package for a family.
What to Pack?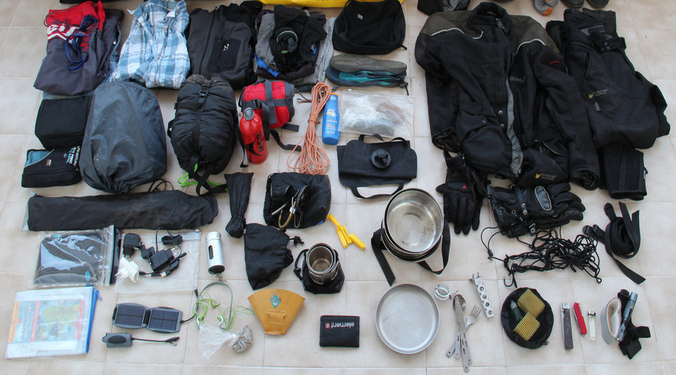 – Binoculars for sightseeing, watching animals and birds that are beyond your reach to have a look from far places.
– Warm and Cold clothes depending on the climate-Days could be warm but night turns cold at these kind of places.
– Digital Camera- Capture as much as beautiful memories on camera.
– Skin Care Therapies- As you might need a moisturizer or a lip balm.
– Sunglasses and Hats- Save skin from the sun rays.
– Snacks and Water- Bring plenty of snacks as there you might feel a shortage of food.
Choosing a Perfect Package
– Package depends on the national park you are going to visit? Different packages for different places are available, for which you can do an online research. Why not, consult tour operators specialized in wildlife tours to arrange a trip for you.
– Make a prior booking in the hotels/resorts available nearby the national park as per your budget.
If you follow all the tips above, you can make your wildlife trip a memorable experience for you, and your family/friends. Enjoy your trip!!
You may also like to read