Posted on

12 Jul 2012

11:27 am
An accommodation has one of the major roles in any kind of expedition or holidaying activities. Whether you are on the first journey of your wedded life (honeymoon) or any spiritual, wildlife or adventurous trip; a comfy accommodation with the finest amenities completes it in every respect. This is the reason why a vacationer always hunts for the best of the best residing zones while exploring the world.
A trip to Corbett Reserve is among such wondrous moments that let you encounter vivid species of wild creatures living majestically in their natural habitat. This wonderful achievement can only get succeeded once you are hiring one of the finest luxury resorts in Corbett.
Come and explore some of the most captivating shelters in the Corbett that brings soothing services for you for a wonderful Corbett Trip.
Corbett Leela Villas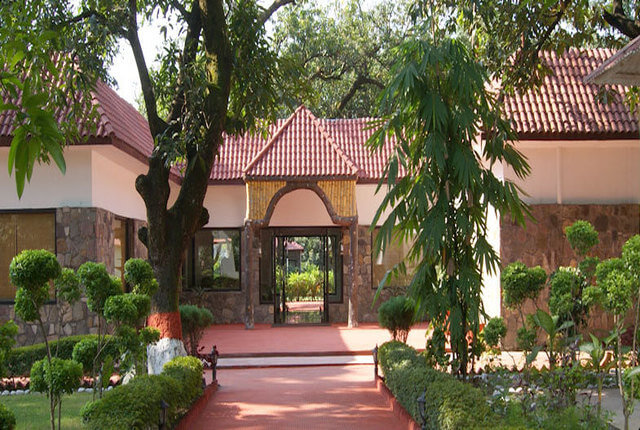 The most famed luxury resort in Corbett Park, the Corbett Leela Villas highlights the best luxury services and so is the first choice of any tourists. With the property of having 12 individual luxury cottages, each cottage has an area of above 800 sq ft with the facilities of:
– Private sit out and courtyard.
– Luxury cottages with 32" LCD TV.
– Mini bar, open air multi cuisine restaurant.
– Telephone and Wi-Fi connectivity.
Corbett Hideway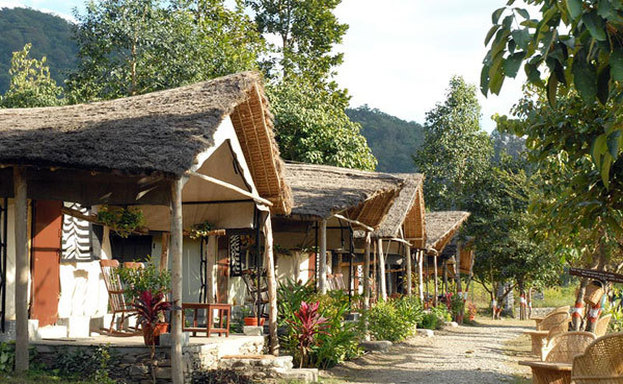 If you love mangoes and want lush surroundings around you, the Corbett Hideway will be the perfect destination for you as this amazing resort is being surrounded with a soothing copse of about 150+ mangoes that brings relaxing ambience to the resort. The facilities you can avail here are:
– The spacious luxurious rooms with impressive hospitality.
– The best part of Corbett Hideway is its food. One can enjoy both Indian and continental beverages at its amazing full-fledged restaurant.
– sit outs outside each comfy room.
– Guests can enjoy other fun activities around the bank of Kosi River.
– Both indoor and outdoor activities at Jim's Grill House in Corbett Hideway.
Solluna Resort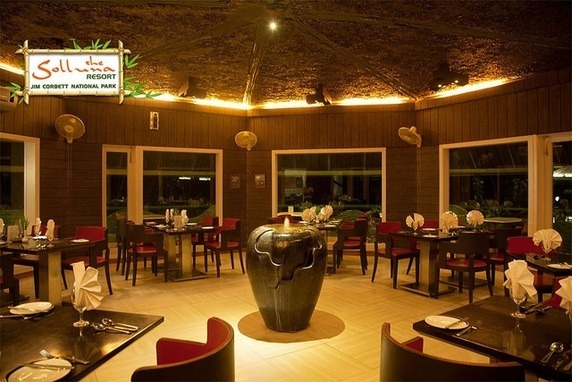 The Solluna Resort is located on the banks of Ramganga River. With 47 theme-based luxury cottages the adventure lovers can look forward for an exciting stay with action packed activities like river rafting and mountaineering.
– Multi-cuisine restaurant cum bar.
– Outdoor swimming pool to unwind the relaxing days in the sun.
– Variants of cottages like deluxe, high deluxe, premium, presidential and deluxe cottages.
– Additional activities like bicycle riding, jogging track, conference hall facilities etc.
Infinity Resort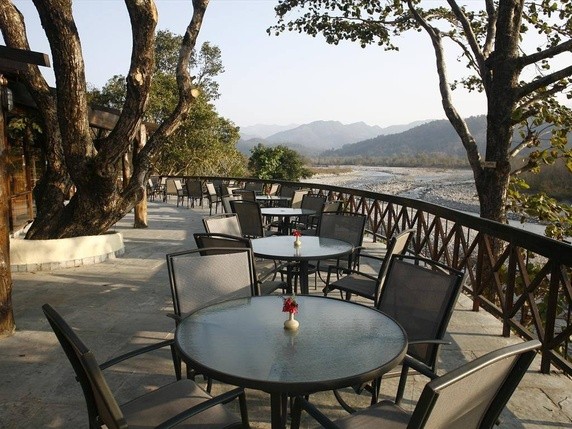 The Infinity Resort is just 9 km away from the Ramnagar Railway Station and is just 12-14 kms away from the Dhikala Gate and 7 kms away from the Bijrani Gate. The resort is flourished with mango groves and crisscrossed by artificial waterways.
Amenities:
– 32 air conditioned rooms with attached balcony overlooking the outdoor swimming pool and river valley.
– Tea-coffee maker, telephone, quaint writing desk.
– Room heater, internet and parking facilities.
– En-suite washroom with Jacuzzi, geyser and fresh towels.
– "Gol Ghar" multi cuisine restaurant made of wood and stone.
A comfortable stay at any one of the luxury hotels in Corbett is an unending experience for the jungle and animal lovers. Thus, if you wish to explore the natural beauty with the feathered amenities for a comfortable stay, the luxury resort in Corbett is a wonderful option.
You may also like to read