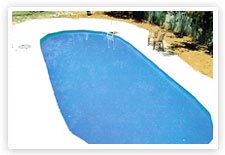 Luxuriousness and natural serenity are being reflected at Corbett Suman Grand and if you wish to get loosened up at the location as it is then visit the resort with your special ones soon for great and mind blowing experiences. Being situated at the edge of the Corbett national park, it facilitates you to enjoy the glimpses of various wildlife creatures, natural and wide array of entertainment activities on the park premises.
Perching on 2 acres of lush greenery of land, Corbett Suman Grand offers modern and plush facilities to make the guests' stay memorable and treasured.
Accommodation
The rooms in Corbett Suman Grand tenders utmost stay, which will be carved in the visitors' mind and to revive the old memories they will surely wish to pay a visit to the resort in the coming time. The rooms are occupied with modern amenities like LCD, fruit basket, study table, dressing table, refrigerator, wardrobe and many more to make your holidays perfect and lavish.
Facilities
Personalized hospitality
Fireplace in all rooms
Air conditioner
Swimming pool
Intercom facility
Laundry service
Outdoor activities (jeep safari, elephant safari, jungle safari and many more)
River crossing
Slithering
Rafting
Tea and coffee maker