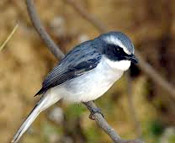 Duration : 15 nights & 16 days
Destinations Covered : Delhi /Corbett / Dhikala /Pangot / Lal Kuan / Mathura /Agra / Bharatpur / Delhi

India is one of the few countries in the world where Nature Goddess is found at her best. Whether it is the alluring view of its varied landscape, wildlife or avifauna found at a particular region, tourists are compelled to get wowed whenever they head to explore them closely. The varied topography of the country supports a multiple varieties of wildlife and the protected areas serves as the shelter to several varieties of migratory birds. Ideal sites for the birding enthusiasts, many of these reserve forests, lakes and mountains present awe-inspiring vistas to catch in a frame. Sweet chirping of these multi-shaded species of birds creates an awe-inspiring ambience to make your exhausted soul relaxed.
To let you introduce with all these alluring elements of nature tour we have brought this special 15 nights and 16 days tour that will take you to the most fascinating birding destination of north India. This never-heard-before trip incorporates the ever enchanting land of Corbett National Park, Pangot, Bharatapur Bird Sanctuary and National Chambal Sanctuary. The trip helps devout wildlife photographer to the veteran ornithologist to get enough food for thought and species to study further.
Itinerary for Birding in North india :
Day 01 : Arrive Delhi
On arrival in Delhi meet our representative at the airport and transfer to the hotel. Overnight stay at hotel.
Day 02 : Delhi- Corbett ( Dhikala Forest Lodge)
After breakfast you will be taken to the Okhla barrage in Delhi for bird watching. Drive to Corbett National Park (05 hours). Last part of this drive will go through the region where you will see several species of birds and other wildlife en-route. Arrive at the main tourist complex, Dhikala. Check in and overnight stay at hotel.
Day 03 : Dhikala Forest Lodge (Corbett National Park)
Both morning and afternoon visit to the grasslands, dense Sal forests for birding. Birding in the lower jungle trek across the Ramganga River can be ultimate for the birds such as waders, mergansers, lapwings and other waterfowl. Not only in forest, but also the resort you will be staying in will let you see birds like purple and crimson sunbird, long-tailed nightjar, jungle owlet, common stonechat, spot-bellied owl, black francolin, golden-fronted & orange-bellied leafbird, black-shouldered kite, hen harrier, chestnut-tailed starling, changeable hawk-eagle etc.
Day 04 : Corbett National Park
Morning elephant ride through the interior part of the grasslands and forests. For wildlife viewing, this mode of transport is considered to be the best. Come back to the resort for breakfast. Spend time till lunch on a watchtower situated overlooking a placid lake. After lunch leave for Kumeria. On arrival check in at hotel Den. You can expect to see slaty woodpecker, great hornbill, puff-throated babbler, white-rumped shama, Pallas's fish eagle etc. Dinner and overnight stay at hotel.
Day 05 : Corbett National Park
This morning you are free to explore the nearby areas of the resort mostly for bird watching. Afternoon drive towards Jhirna for forest birding. Here one can see birds like black bulbul, little & spotted forktail, brown-eared bulbul, brown fish owl, crested laughing thrush, yellow-bellied and white-browed fantail, black-winged cuckoo shrike, wallcreeper, little heron, red-breasted parakeet, brown dipper, short-billed and long-tailed minivet, ashy-crowned sparrow lark etc. Overnight stay in the Den.
Day 06 : Corbett National Park - Pangot
Early morning drive to Corbett Falls with a halt en-route at Dabka causeway to have a glimpse of ashy crowned sparrow lark. After birding at Corbett Falls continue your drive to Pangot. On arrival have your lunch. Devote the afternoon to explore the surrounding of the hotel. Here you can have a glimpse of birds like crested woodpeckers such as greater yellownape, scaly-breasted, speckled piculet etc. Large flock of slaty-headed parakeets, huge number of spotted and oriental turtle doves, russet sparrow, grey bushchat. Varieties of Cuckoos like Indian, Oriental and Eurasian are found in this place. Grey treepie, Large-billed crow, maroon oriole, black-headed jay, large cuckoo shrike, small groups of black-lored and green-backed. White-tailed nuthatches, chestnut bellied nuthatches and bar-tailed treecreeper. Overnight stay in a cottage at Jungle Lore Birding Lodge.
Day 07 : Pangot
Day 07 is booked for full day birding at Kilbury, Cheena Peak & Timla Pani. Overnight at Jungle Lore Birding Lodge.
Day 08 : Pangot
The day is dedicated for birding at Pangot village, Baggar and Gughu Khan. One can see birds like serpent-eagle, mountain hawk-eagle, Woodpeckers such as brown-fronted, stripe-breasted, rufous-bellied etc. Thrushes such as dark-throated, mistle etc. Tickell's leaf-warbler, golden-spectacled, greenish, grey-hooded. Flycatchers such as rusty-tailed, Asian brown, ultramarine, tickell's blue, verditer, rufous-bellied Niltava etc., orange-flanked bush robin, blue-capped redstart. Laughing thrushes such as striated & streaked, white-throated, chestnut-crowned etc. Overnight stay at the lodge.
Day 09 : Pangot
You get another day for bird watching at Pangot. Overnight stay at hotel.
Day 10 : Pangot - Lal Kuan
Morning leave for birding and explore the locality of Pangot as long you want to. There are possibilities o of witnessing birds like chestnut-headed tesia, red-breasted accentor, blue-throated barbet, greater & lesser yellow-naped woodpecker, black bulbul, rufous-chinned laughing thrush, dark-throated thrush in this area. By the afternoon leave for Lal Kuan to board the overnight train for Mathura.
Day 11 : Mathura-National Chambal Sanctuary - Agra
Early morning arrive at Mathura. Transfer to Chambal that will take 3 hours drive. On arrival enjoy the boat ride with a guide to see black-bellied tern, Indian Skimmer, flock of migratory waterfowl, cranes such as sarus, and demoiselle. Apart from birds you can see turtles, various species of crocodiles like fish-eating crocodile, marsh mugger and Gangetic dolphin etc. Spend the evening by the river. Overnight at Chambal Safari Lodge or if you wish return to Agra in the evening.
Day 12 : Agra-Bharatpur ( Keoladeo National Park)
Morning leave for the Taj Mahal. Further a one and half hour drive will take you to Bharatpur. Arrival at Bharatpur by noon. Afternoon birding in the wetlands of Bharatpur. Overnight stay at the hotel.
Day 13 : Bharatpur ( Keoladeo National Park)
Spend full day on birding in Keoladeo Ghana National Park. You can explore the park on foot as well as by cycle rickshaws with a birding guide.
Day 14 : Bharatpur ( Keoladeo National Park)
You get another day to quench your thirst of birding in Keoladeo Ghana National Park. Take a rickshaw or walk on foot with a birding guide.
Day 15 : Bharatpur ( Keoladeo National Park)
The third day in Keoladeo Ghana National Park. Get involved in photography and observe the activities of the different species of migratory birds living there.
Day 16 : Bharatpur-Delhi
Morning another round around the sanctuary. Post lunch drive to Delhi. Transfer to the international airport to board the flight for onward destination.
Tour and services Ends.
top